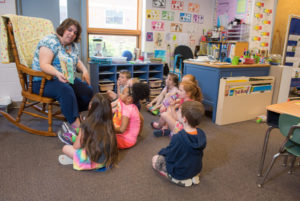 The Christian School of Grace Baptist Church seeks to prepare children to serve God in this life and the next, through teaching a knowledge of His Word and its application to our Christian faith and practice. This includes loving, sacrificial service to others. Using a traditional classroom approach to impart basic academic skills, students are taught by qualified, godly teachers who use a long-established course of study. The school strives to assist Christian parents with the spiritual, intellectual, physical, social and creative development of their children.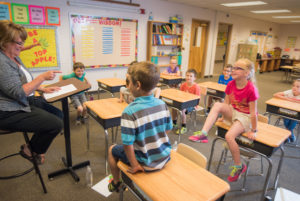 Our students are continually reminded of the truth that they are creatures made in God's image and thus responsible to love Him with all their strength and mind (Luke 10:27). Bible study therefore is not the only class period for Christian instruction. Our teachers seek to point out that every exercise of the mind is to be in service to God and subject to His direction. Since we are preparing children to walk before the Lord, we labor to give them a Christian world and life view in all things. Because we strive to impress upon our students God's law, order and discipline will be expected of them. Since we are anxious to make Christ's gospel known to the children, no opportunity will be overlooked in applying God's Word to their particular problems and questions. Though hours will be spent when God's name is not expressly mentioned or the Bible opened, we labor to foster a sense of His presence, interest and rule at all times.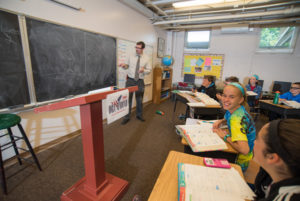 The curriculum includes Bible, reading, English, spelling, math, science, social studies, music appreciation, art, speech, Spanish (7th & 8th), and physical education. The Christian School of Grace Baptist Church meets or exceeds all State of Pennsylvania curriculum requirements for each grade level. Technology classes include desktop publishing, spreadsheet, multimedia presentations, database and internet safety. Quarterly computer projects are integrated with classroom curriculum.