FINE ARTS
This event is one of the most comprehensive programs which the school undertakes. Each Spring, we solicit the help of several volunteers to "coach" each of the 5th- 8th grade students in the art of public speaking. All fifth grade students are assigned a poem, while 6th-8th grade students may choose from poetry, drama, declamation, or interpretive readings.  After several coaching sessions, another set of community volunteers provide judging for the students in the speech categories, as well as piano, instrumental, vocal, choral and the visual arts.
Selections from these performances and presentations are then chosen for a public program. Each of the classes in grades K-4 also prepare a group performance for presentation at the Fine Arts Program.
Finally, the students have opportunity to attend a regional festival sponsored by the Middle Atlantic Christian School Association.  Routinely students from the Christian School of GBC receive "Excellent" and "Superior" ratings.  Additionally, the school choir has garnered high honors for their presentations.

MUSIC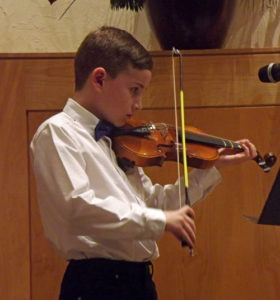 An organized Music Class is held each week for Grades 1-8.  Students not only sing, but also learn about musicians, instruments and some of the history of music.  Students are given opportunity to demonstrate their vocal and instrumental musical talents.
Grades 5-8 form the school choir.  Singing in parts is practiced in this group.  Hymns, spiritual and classical composition are examples of the presentations of the school choir.  Students may try out for the Boys Ensemble or the Girls Ensemble and/or the Mixed Ensemble.
ART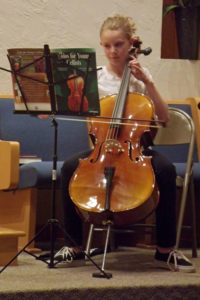 The teachers in Kindergarten through second grade have their own art programs.  For grades 3 through 6, there is an organized Art Class each week.
For the yearly Fine Arts program, students may enter their art work to be judged.  Winners will go on to the regional festival sponsored by the Middle Atlantic Christian School Association.
SCHOOL PLAY
Another common part of school life is a school play.  These plays generally involve the whole school.  Recent school plays have included a play regarding patriotism and a play about God's blessing us with a building in which to praise and worship Him.  There have also been three major productions based on the book, Pilgrim's Progress.
The students presented an original adaptation of Pilgrim's Progress Part II, Christiana's Journey on November 17, 2006, again November 16, 2012, again November 16, 2012.